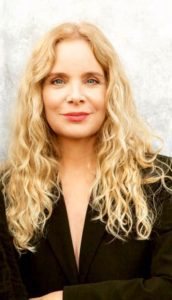 Wendy Smith Baruc
I am a Marriage Counselor and Relationship Coach.
I have been a practitioner in the healing arts for over thirty years. Some of my greatest insights, growth, and knowledge has come from my work with couples and families.
Often I find that what a couple needs from me is an interpreter. Someone to help them improve their communication. I help them build a better skill set for talking and listening to each other. I help them create personal tools as well as strategies to help resolve difficult issues, recurring arguments and things that come up that may feel like deal breakers.
They may be trying their best to communicate their needs and concerns about the relationship but end up frustrated, hurt and at a standstill, because, they are getting caught up in the same loop of behavior.
Together we will explore their families of origin and the issues that they may still be carrying with them. This creates a unique way of communicating that allows for change and forward movement. Working together we discover the patterns of behavior that are being repeated over and over again as we act out our different behavior loops with each other. As we do the work together, a deeper understanding of what each other experienced emerges and things start to change, communication skills are building and this change in perspective often launch a couple on a whole new journey of discovery. It is an honor to be part of the greatest adventure a person can take, facing one's self, through the commitment to another.
I coach, support, and guide couples. I navigate and mediate as they work through difficult issues and bumps in the road. Growing and creating new behaviors is an important part of the longevity of a relationship.
I have found that couples are very capable of getting through most of the challenges they face with some strategic input to discover the underlying dynamics of the conflict.
I found that three sessions with Wendy was more powerful than years and years of all different kinds of therapy. It was almost like there was a direct road to my inner knowing, that I just didn't know existed. I've never felt so relaxed and open in any kind of therapeutic session as I did with Wendy. I can honestly say I look at my relationships differently now and in doing so, I feel more secure, more alive and more loved.
Working with Wendy is like having an easy conversation with a great friend and then after a few sessions noticing that your feeling differently about yourself and that your life is changing. Wendy helped me wake up to things within myself, like a road to my own feelings and how to understand and be kinder to myself. I have grown a lot from learning to turn within ( on a deeper level ) for the answers rather than letting my first thought about something steer the ship.
Wendy, we loved our session yesterday. Warm, loving, safe space. Some powerful things came of it! We so appreciate your work with us. You are a wonderful gift.
Wendy Smith Baruc